In line with our ambitions for growth, we have recently committed to increasing our fleet of machines and attachments with a multi-million-pound investment programme. As part of our commitment to deliver excellence for clients, we have invested in 28 new pieces of plant machinery.
Our investment programme is headlined by the purchase of a CAT D4 dozer, D6 dozer, JCB 140X excavator, two Caterpillar 18ton excavators and six Liebherr A924s. A further six Liebherr 920s will be delivered this summer. Liebherr machines have formed the basis of our RRV fleet for many years and we have enjoyed a successful, collaborative relationship with the supplier.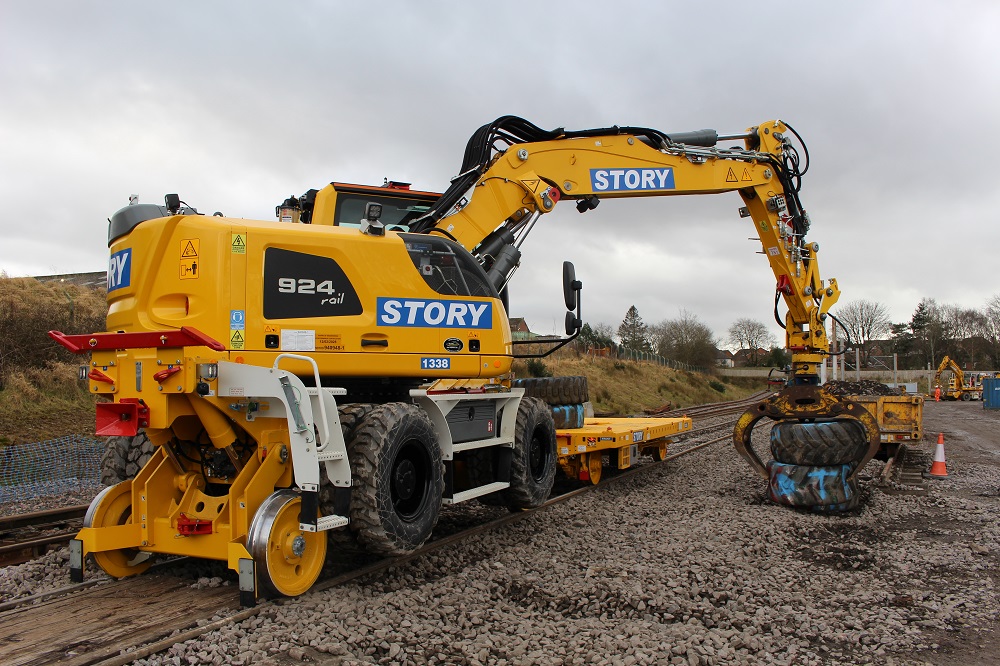 Lee Palmer, Managing Director EMTec for Liebherr-Great Britain said: "Story Plant has been a longstanding and loyal customer of Liebherr for over 20 years. The foundation of our business relationship is based upon support, trust and respect. During a challenging 2020, Story continued to invest in its fleet of rail machines by purchasing six A 924 ZW machines and six R 920 Compact rail machines. This investment will strengthen Story Plant's fleet of Liebherr machines to over 40 units."
Lee added: "Liebherr works closely with Story Plant on machine specification and design, from conception to execution. Liebherr's job is to ensure Story's technical requirements are met and delivered in a timely manner."
"We are very proud of the working relationship which has been built between Liebherr and Story Plant, we are also very grateful of their commitment to Liebherr which we hope will continue for many years to come."
Since January we have invested over £500,000 in additional attachments to supplement our extensive RRV fleet. These attachments include low headroom panel grabs, hydraulic seven-sleeper spacers, extending rail beams, universal beams, grapple grabs, Tube Cube and Chieftain trailers allowing us to help clients overcome a wide range of challenges.
You can view our full fleet of machines and attachments here.